Mining sites, surrounding infrastructure
Underground mine
Subheading:

Mining sites, surrounding infrastructure
Bytom & Chełm Śląski, Poland
Case Background
Poland mines millions of tons of coal every year accounting for just over half of the country's energy consumption. According to 2016 statistics from the U.S. Energy Information Administration, it is the second largest coal producer in Europe and the ninth largest globally. It is reported that Poland tops the EU rankings for largest coal energy producers. 
Active mining processes in some areas have caused seismic activity, negatively affecting communities and infrastructure. The majority of coalminers are located in the Silesia region of southern Poland.
Bytom and Chełm Śląski are towns less than 50km apart located in the coal basin. Both have experienced widespread subsidence causing building and road breaks, railway track movements, and resident displacement. Many residents in Bytom have seen their homes and community buildings diminish in value due to mining damages and subsequent repairs. Often repairs do not restore the character of buildings as seen in the image below. Infrastructure damages have also impacted the business community, forcing some to move or close down. In June 2016, McDonald's shut its doors in Bytom citing high maintenance costs and poor condition of the building due to deformation from underground mining.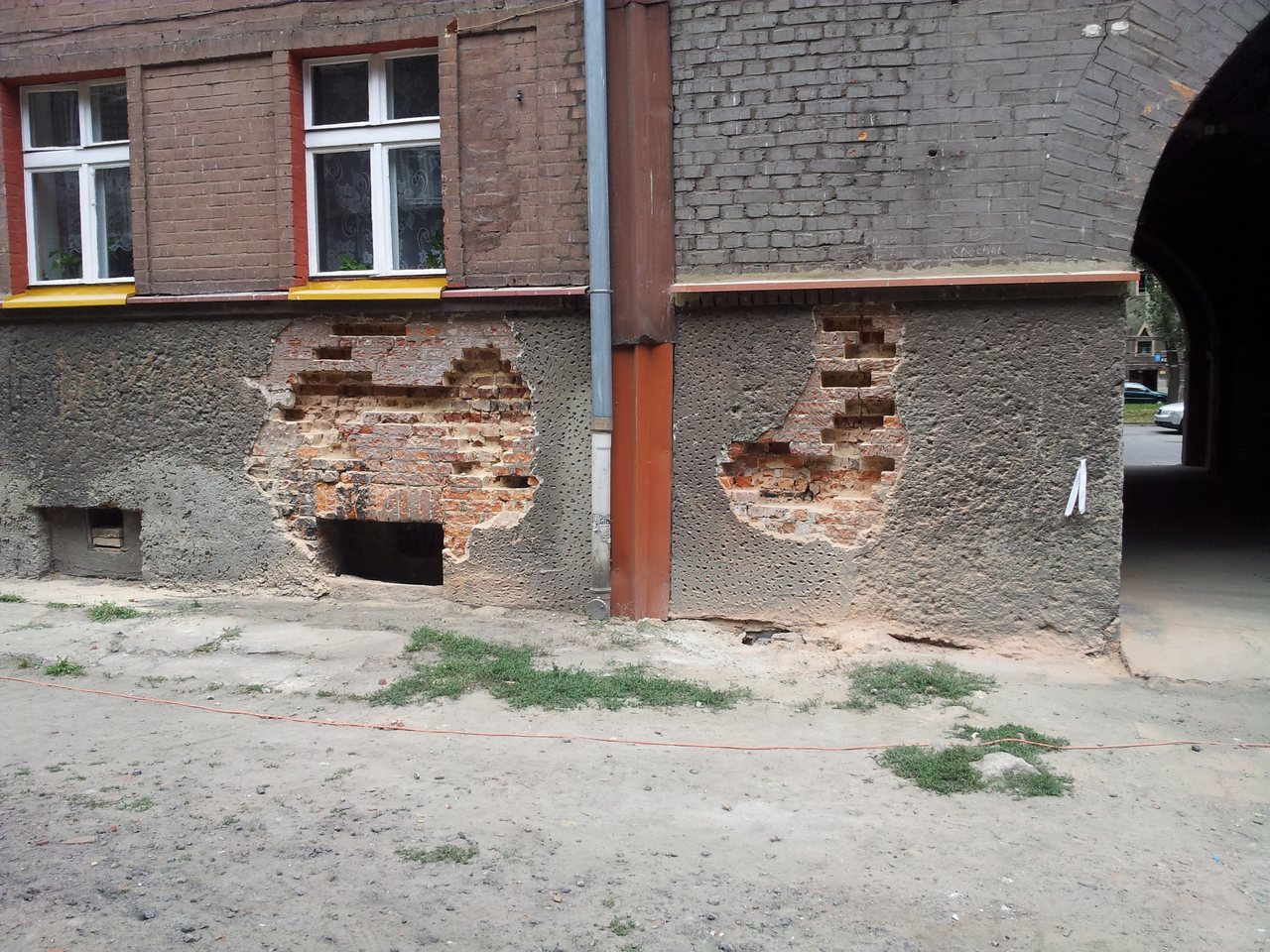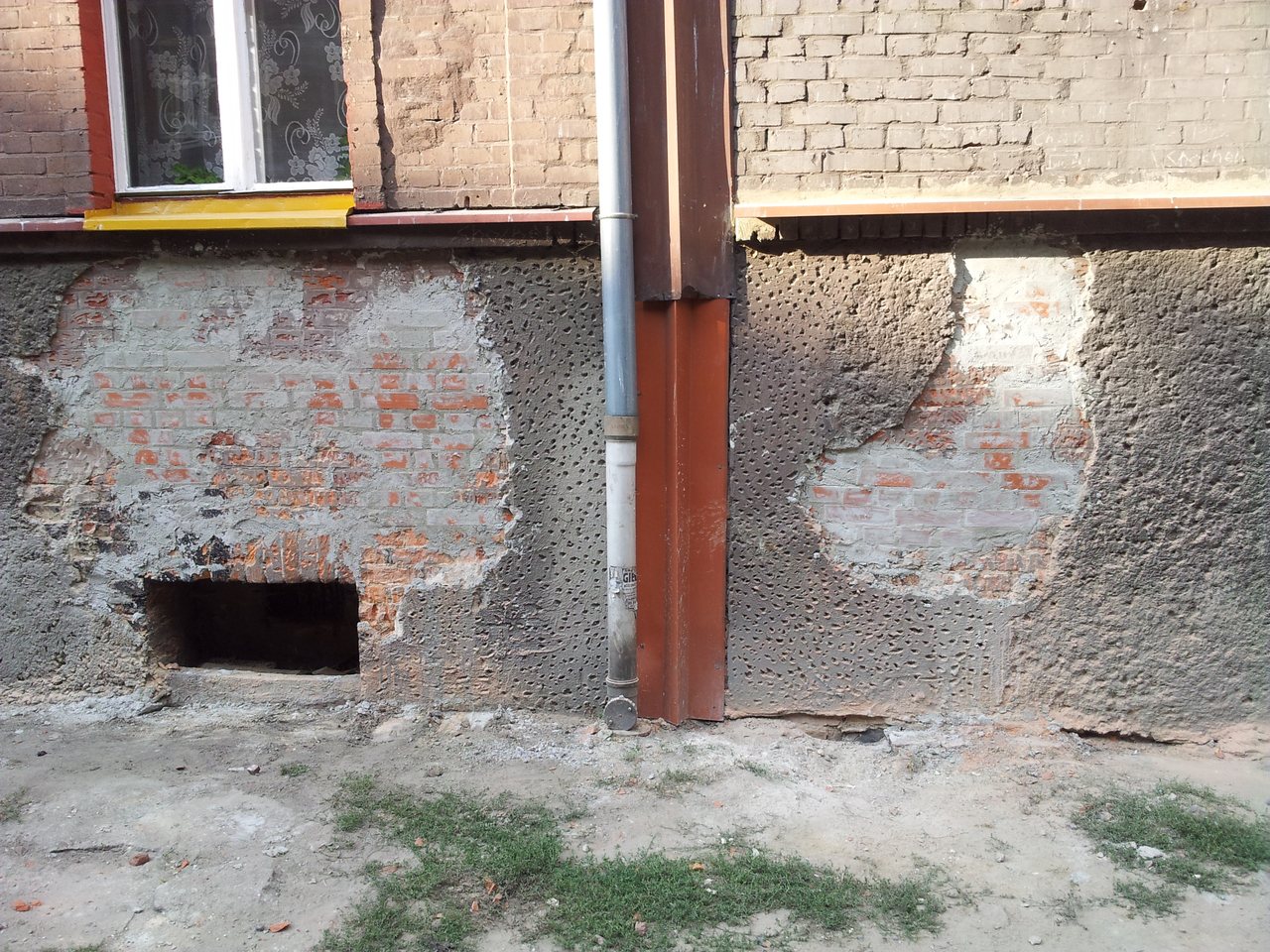 Images of mining damages (left) and repairs (right) to a building in Bytom. Source: http://kalideblock.bytom.pl 
Mining induced earthquakes were commonplace in Bytom five years ago resulting mostly in mild tremors, according to Earthquake-Report.com. However, in 2011 a serious quake forced an evacuation of 600 people and injured several miners. Most recently, Reuters reported in May 2018 that a 3.5-4.0 earthquake caused a calming tunnel to collapse in southern Poland resulting in the deaths of at least two miners and several more trapped almost a kilometer underground. 
SILLE Advantage
Reconstruction of Bytom and Chełm Śląski deformation indicates a long-term trend with some areas severely sinking.  A trend of negative deformation can be seen in Image 4 in the red and yellow areas, though some upward movement can be seen in the southwestern corner. A localized analysis of an area in Image 5 shows a neighborhood settling from 2015 to 2018.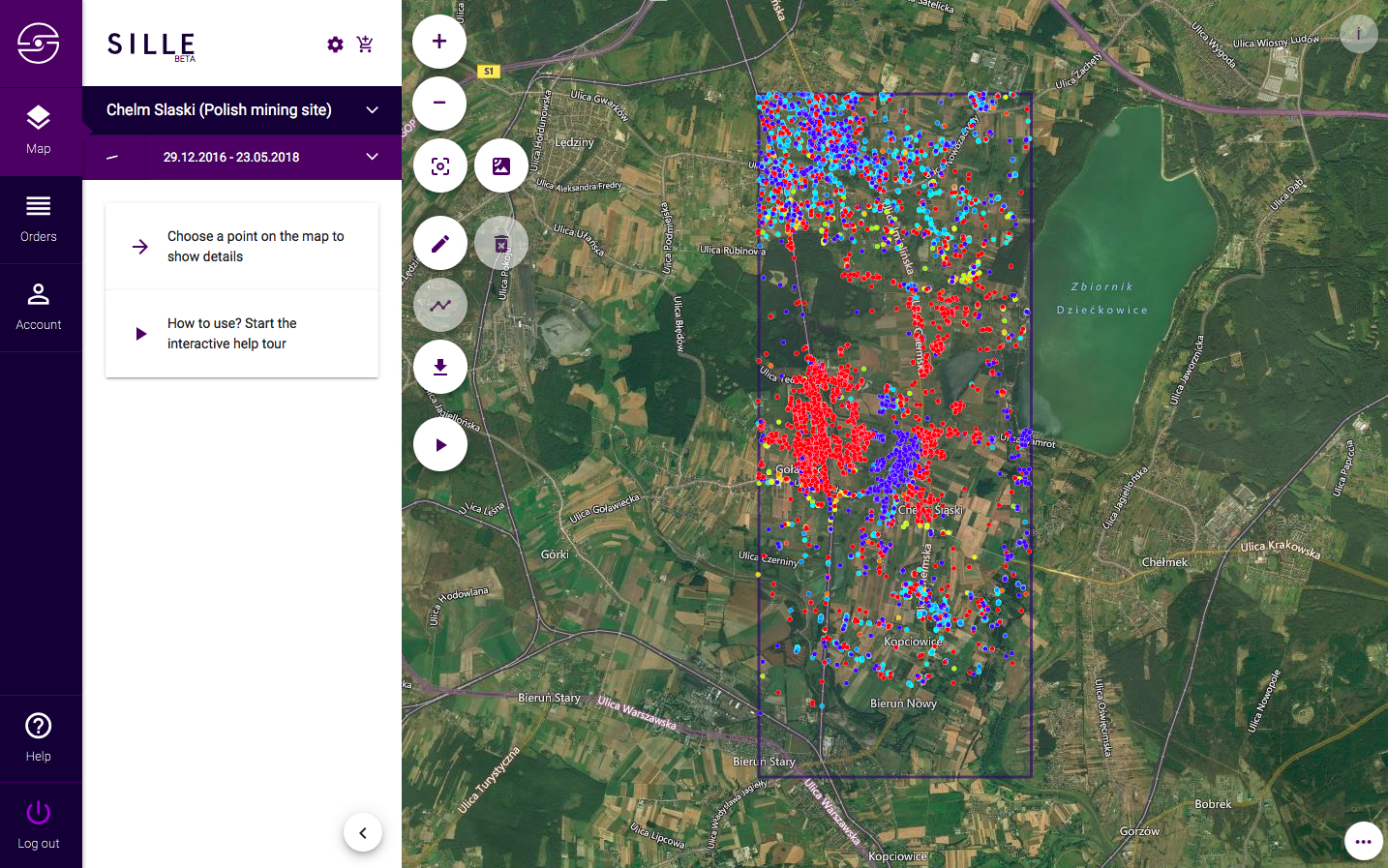 A large cluster of deformation can be seen on the western side of the analysis area, while directly east there is an area of upward movement indicated in blue.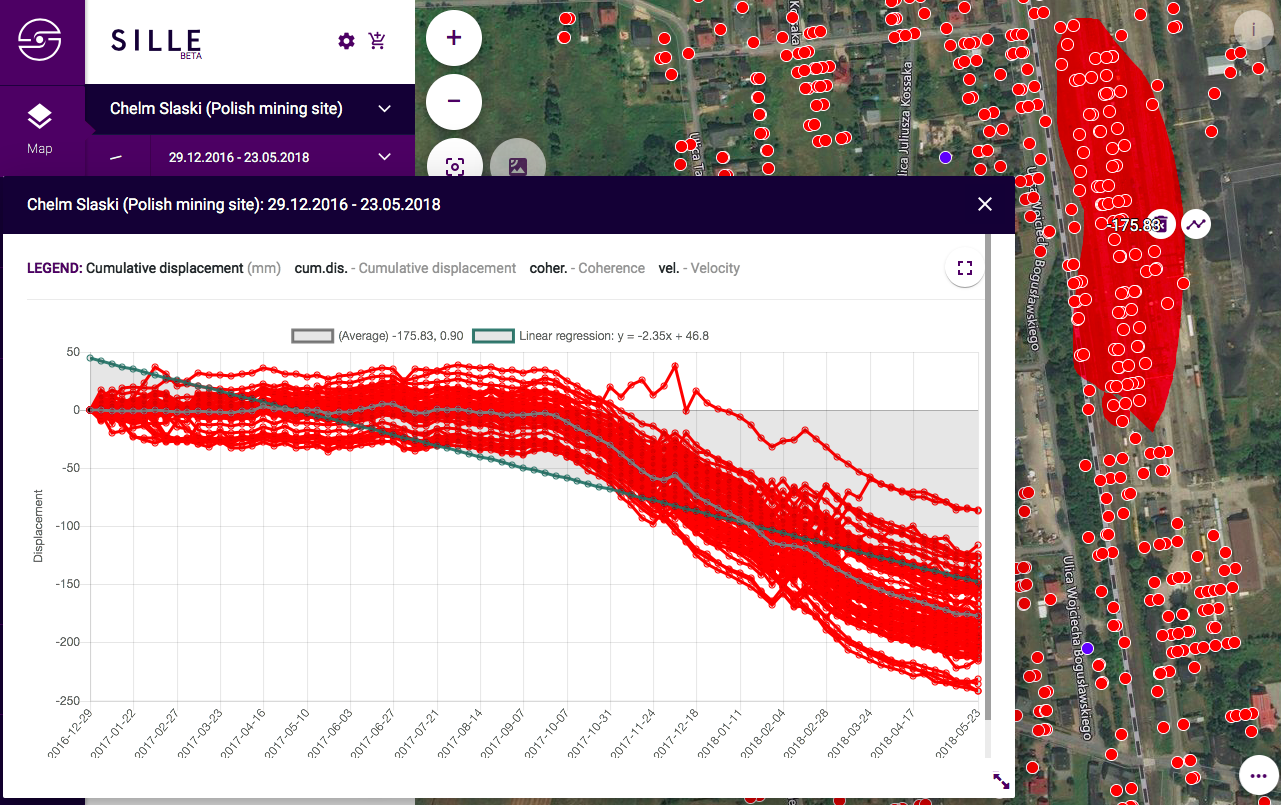 A sharp decline in the Earth's surface can be seen toward the end of 2017, though an ongoing negative trend is clear in this section of the community.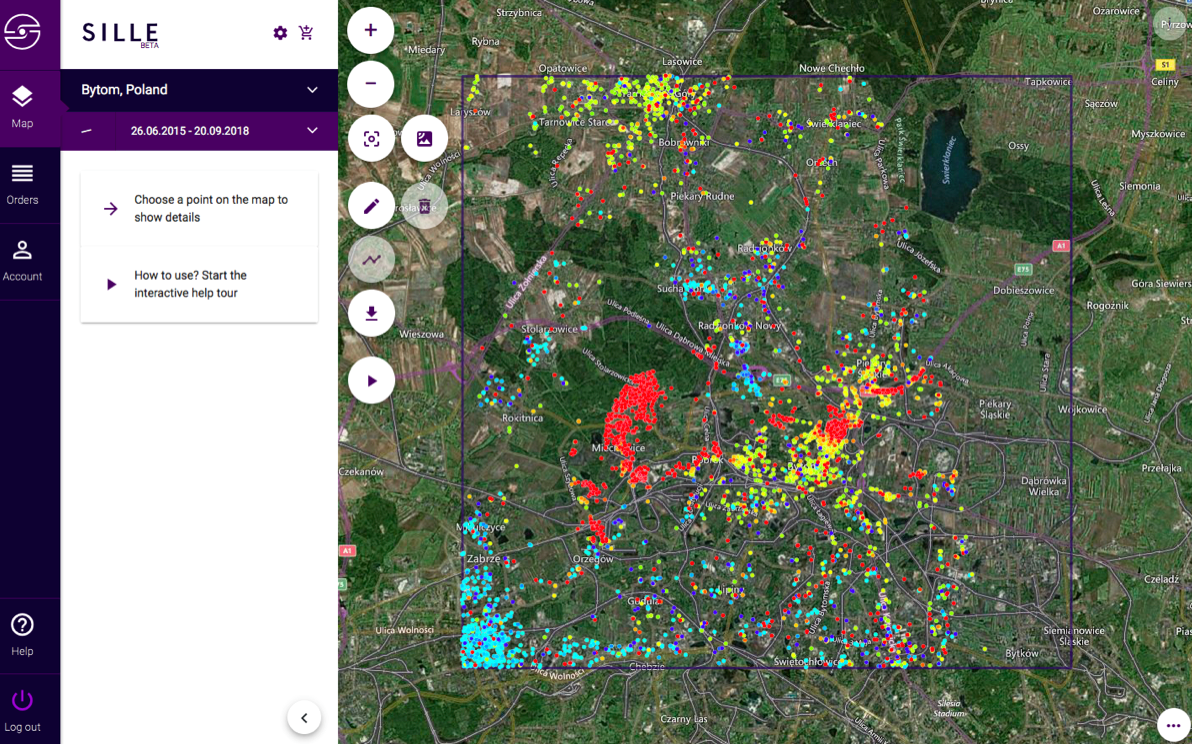 Negative deformation is indicated in red and yellow, while light blue shows upward movement.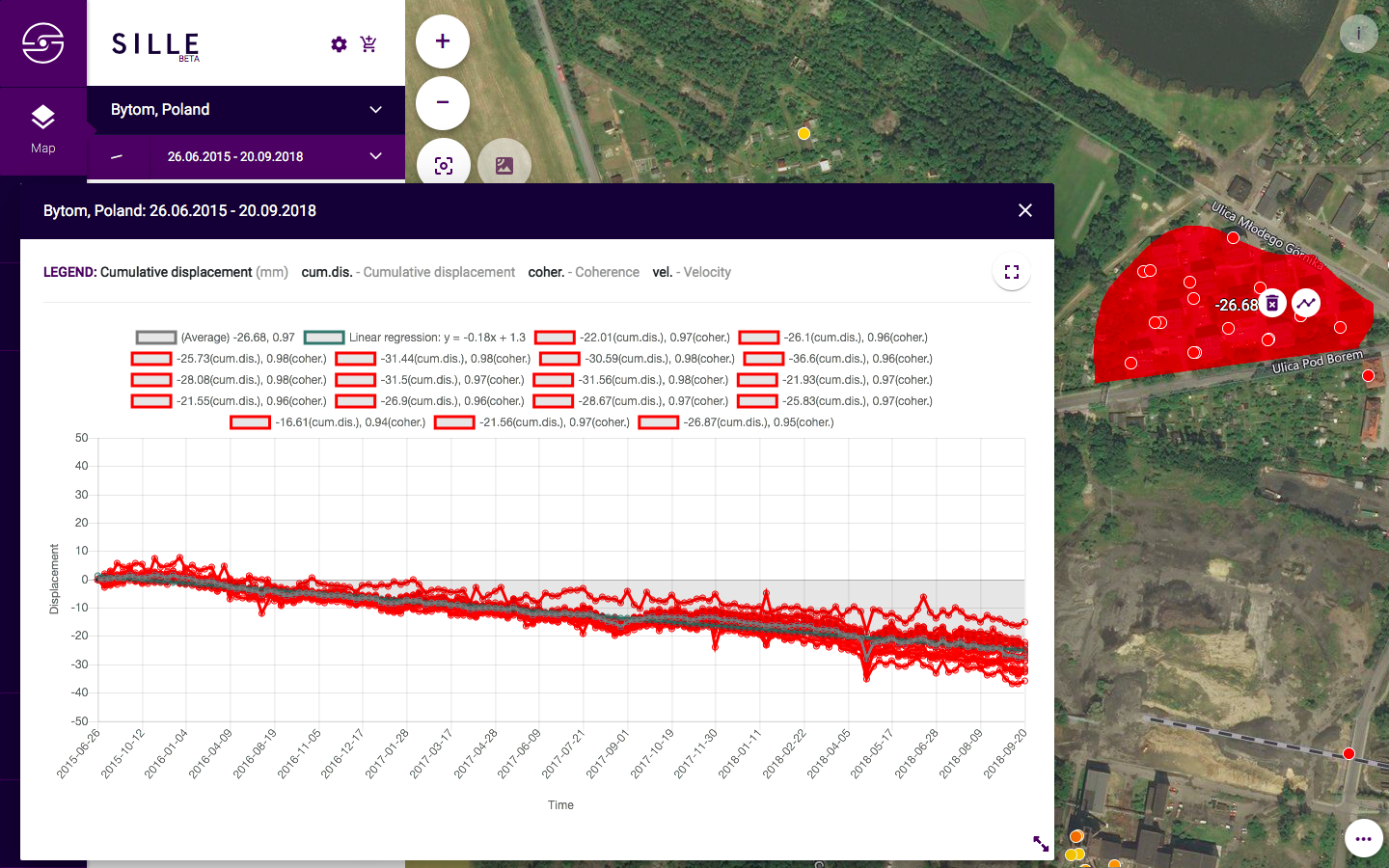 A localized analysis of a neighborhood in Bytom shows a trend of land settlement from 2015 to 2018. 
SILLE Risk & Resource Savings
Ability to connect critical events to displacement through timeline reconstruction
Large-scale remote viewing without installation of equipment
Parallel historic and modern displacement for a broad understanding of local ground subsidence
Minimize cost of community distrust and physical damage
Early identification of new subsidence